Welcome to
Shree Enterprise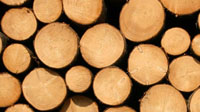 Shree Enterprise established in the year 1998. It is engaged in manufacturing, supplying, wholesaling and trading of wooden box, packaging box, cable reeling drum, wooden cable drum, wooden reeling drum, babool wood log, teak wood, two ways wooden pallet, four ways wooden pallet, heavy duty wooden pallet & domestic wooden pallet.

We have state-of-the-art infrastructure with latest machines and equipments at every stage. The workforce of the company shows its positive reflection in the mirror of skill and talent which gives us the strength to make more and more multifarious wooden products for total customer delight and satisfaction. 

Optimum utilization of the available resources is the key factor based on which the production capacity of the company is altered as per requirements of the clients. The price module of our products is pegged at affordable rates, thus making it easily manageable for all. We stick to quality norms adamantly and pursue our occupation with our eyes fixed on total customer satisfaction. Available in varying sizes, lengths and materials, our products are easy to maintain and have immense strength and durability. Our unflagging dedication towards quality has enabled us to carve out our own separate niche through our products. .